On professional and Business grade plans, your config data is retrieved from connected cloud account sources continuously.
On a Personal grade plan, the sync process needs to be performed manually.
Even if you are on a Pro or Business plan, sometimes you make environment changes and want to visualise them immediately to make sure everything went according to plan.
This is where the manual sync process is used.
​
To sync an individual data source, click the cog to the left of the source name and take the "Sync" option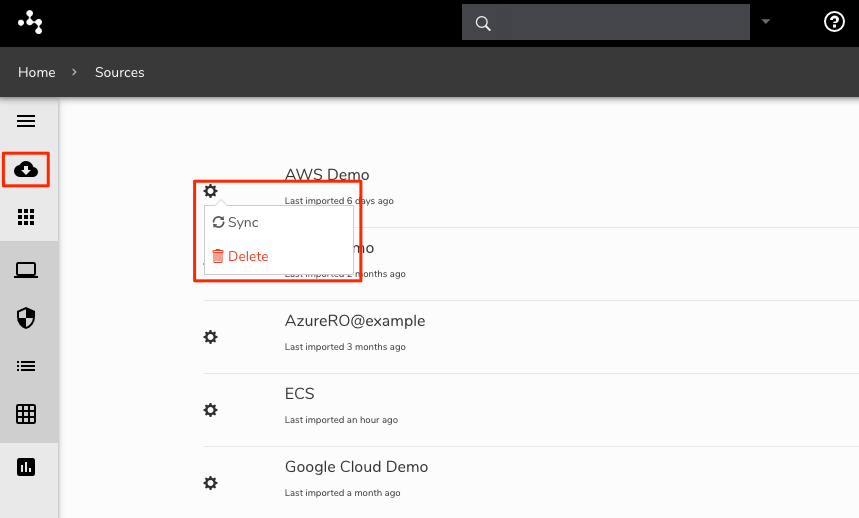 Sync Multiple Data Sources
To sync all your cloud account data sources, click the "Sync All" button below the list of data sources.