Hava produces accurate & logically laid out interactive diagrams when connected to your AWS, Azure or GCP cloud accounts.
This help documentation should help you through the initial set up and operation of the software.
Should you need further help, a one-on-one demo or to discuss our enterprise self hosted solutions, please contact our team on
[email protected]
or via the chat widget on
hava.io
​
Welcome to Hava, you are a few simple steps away from producing accurate cloud infrastructure diagrams in seconds and documenting an audit trail of environment changes as they happen.
Once you have completed the sign up process and have your username and password, log in to the Hava app using the "LOGIN" link in the top right corner of the hava.io website, or directly via the following URL
https://app.hava.io/login
​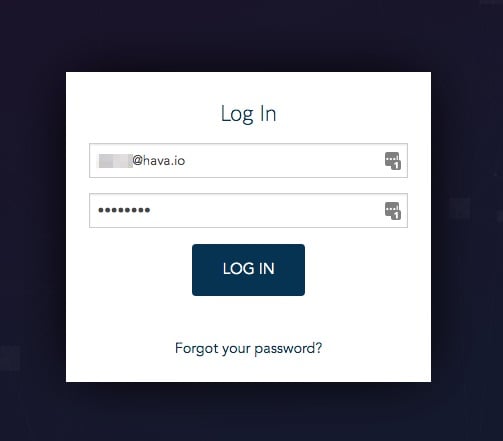 If at any point you forget your password, click on the "Forgot your Password" at the bottom of the login dialogue box and a reset request will be emailed to the email address associated with your account.
Once logged in, you will be prompted to "Add Environments" - this process varies depending on the type of cloud infrastructure you are using.
Select from the options below for a detailed walk through of each of the platforms that are supported by Hava.