How to view your AWS infrastructure using Hava network topology diagrams.
VPC, Availability Zones, Public subnets, Private subnets, Resource relationship & connection, Resource attributes panel and more.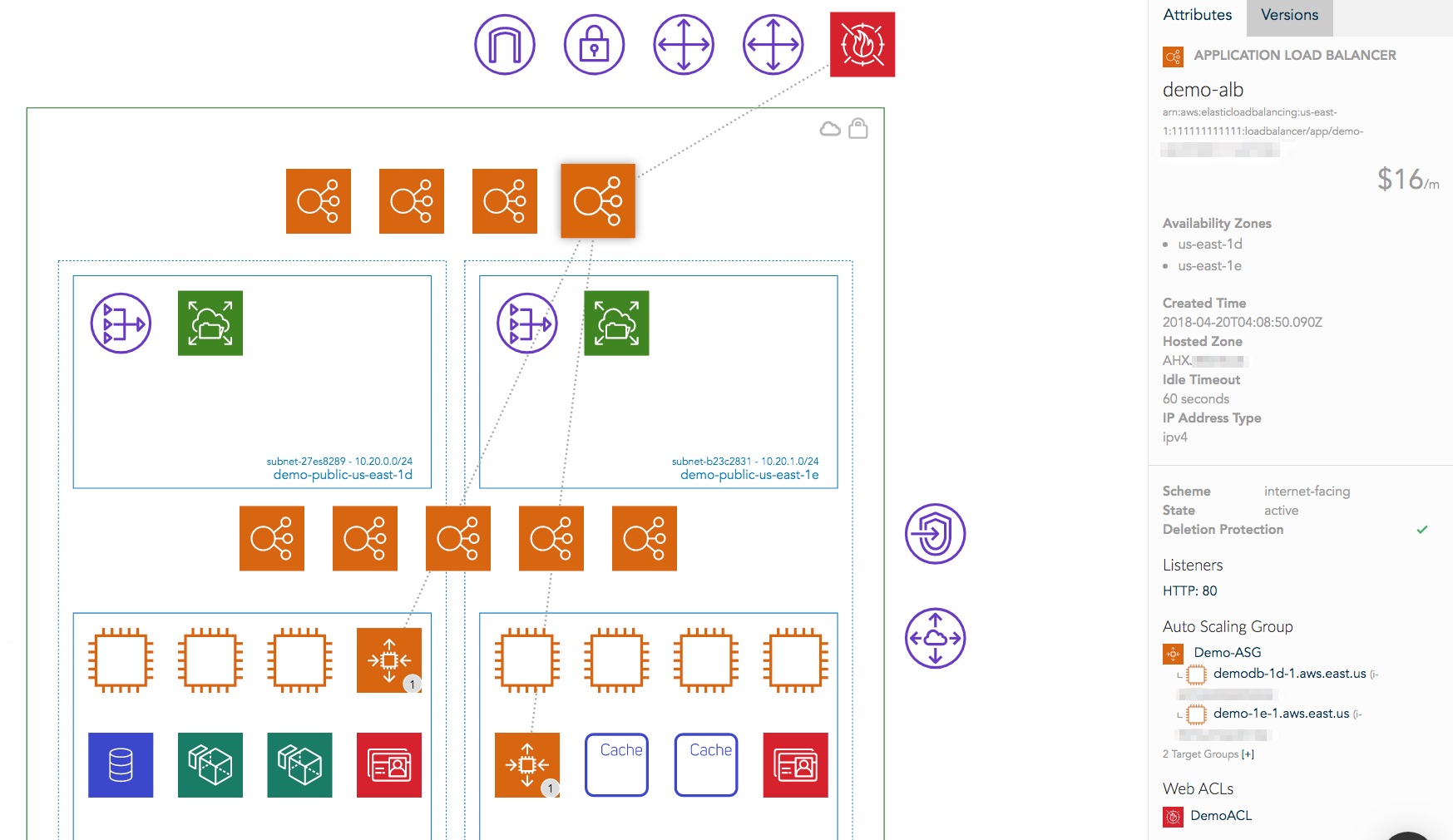 Helps reference and Identify resources ID, DNS Name, IP Address without clicking on the resource.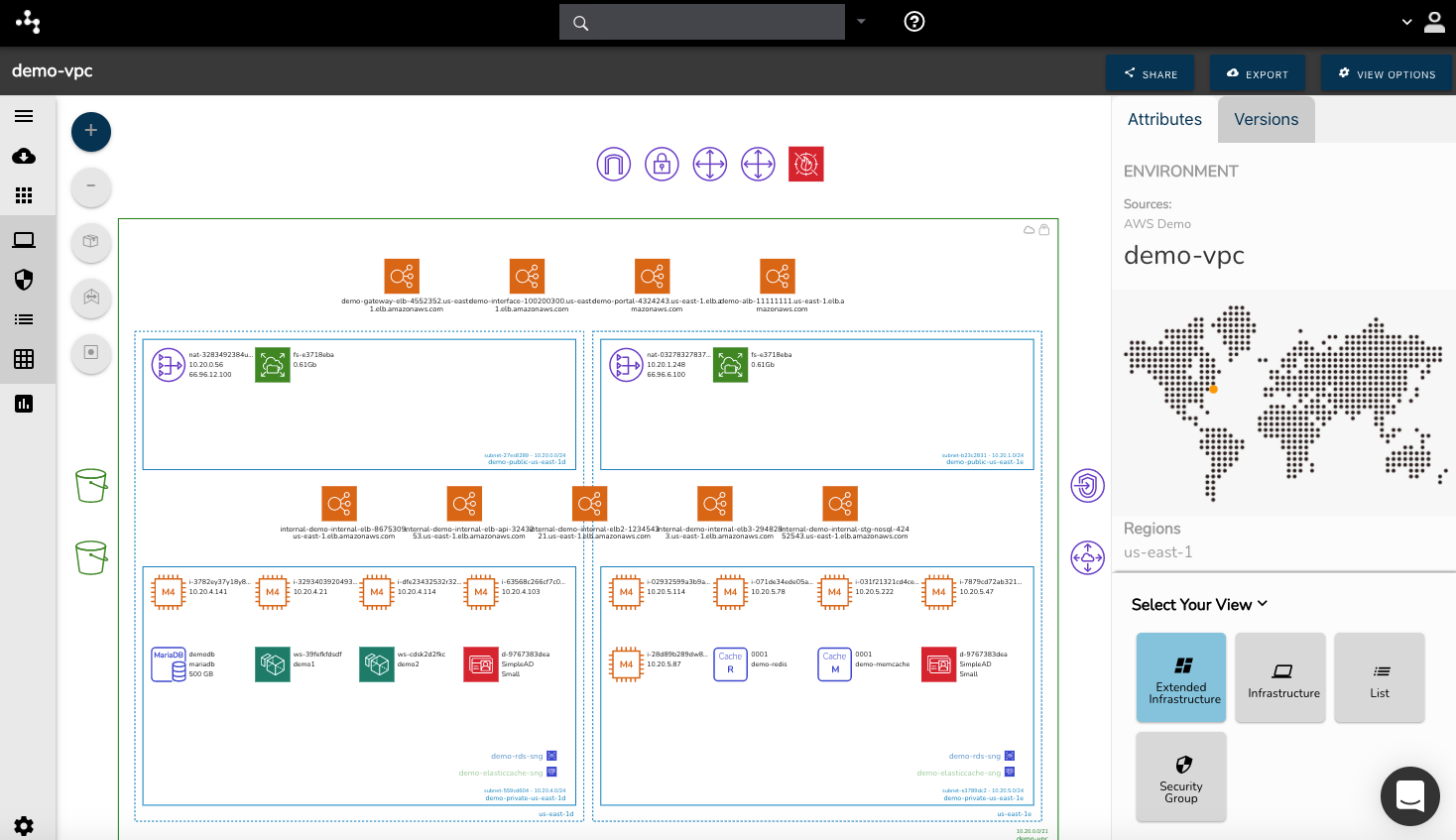 Useful for a quick overview, printing, or sharing a static diagram with someone.
Unlimited snapshots of your infrastructure history capturing the change over time, by default Hava, will sync every hour. This can be manual forced at any time via the UI or incorporated into you build pipeline via our API.
Highlight resource connected to a particular security group.
View what makes up your VPC or custom diagrams in a table format, filter by Price, Type Name, and Resources.
Visually see how your security group speaks to one another, quickly see their ports, ingress & egress traffic, IP addresses, and the connected resources.
The Hava container view gives you an overall diagram of your entire ECS cluster. You can see every service and task currently running, any load balancing available to your containers, as well as unused or pending capacity.