How to upgrade or downgrade your Hava subscription
To change your Hava subscription, or subscribe during your free trial, first navigate to your account settings page via the settings cog icon in the bottom left of your dashboard.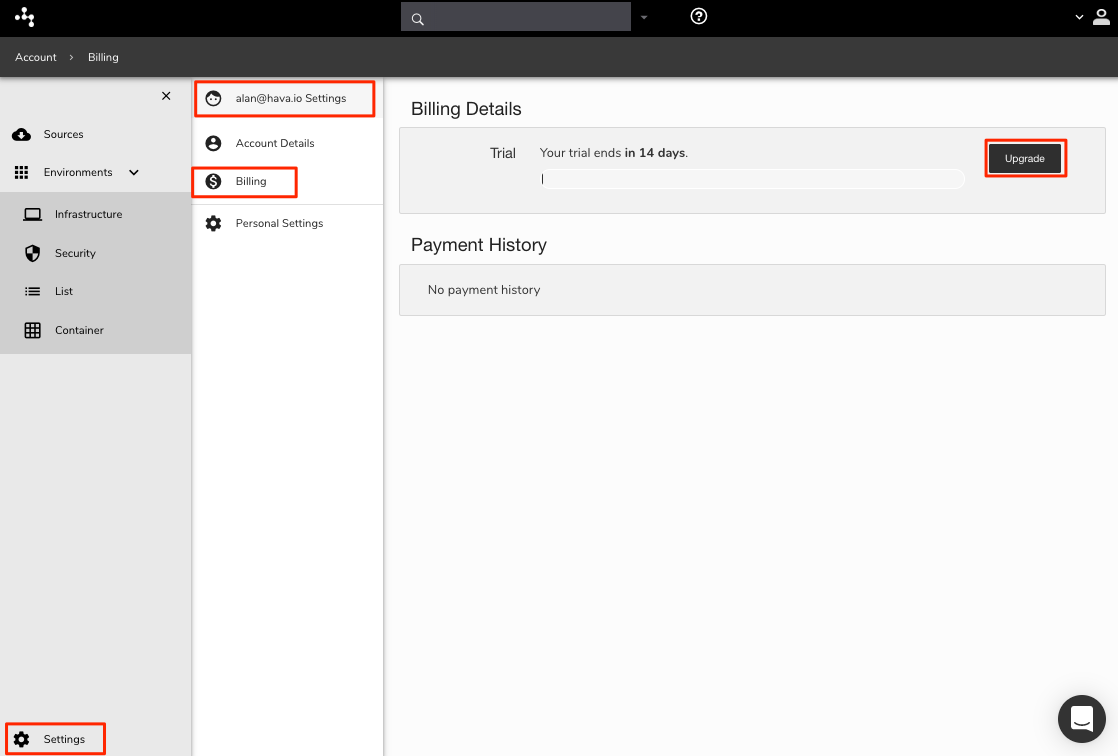 Select your account settings (not personal settings) - then select billing.
Select the plan you wish to upgrade or downgrade to.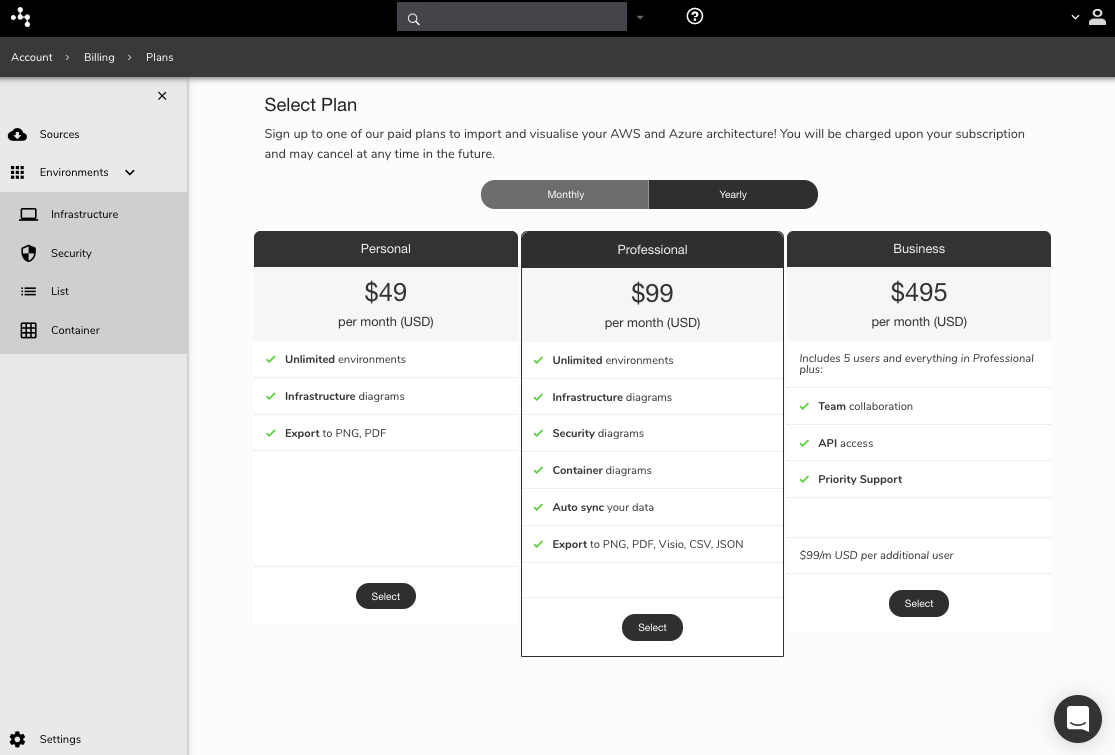 If you currently on a paid subscription and select a lower plan, your account will be credited with the difference which is used to offset future charges.
If you upgrade plans during the billing cycle, the pro-rata difference will be charged straight away, with the full new tier charge coming into effect at the end of the billing cycle.
Due to our payment processor's terms on subscriptions, you are only able to change plans once during a billing cycle. If you are unsure or have made a mistake selecting a subscription plan, please contact support.
For Enterprise and Self-Hosted customers, we can also arrange an Invoice arrangement which may attract a discount when paid annually in advance.