Hava will allow you to share individual diagram views using iframe embed code.
Typically used for :
Development and Support Tickets.
One word of caution : Since potentially sensitive information like security group information or IP addresses can be viewed on the diagrams, you should consider this carefully before embedding your diagrams on publicly accessible web properties.
​
Open the desired diagram (and select the view you wish to embed)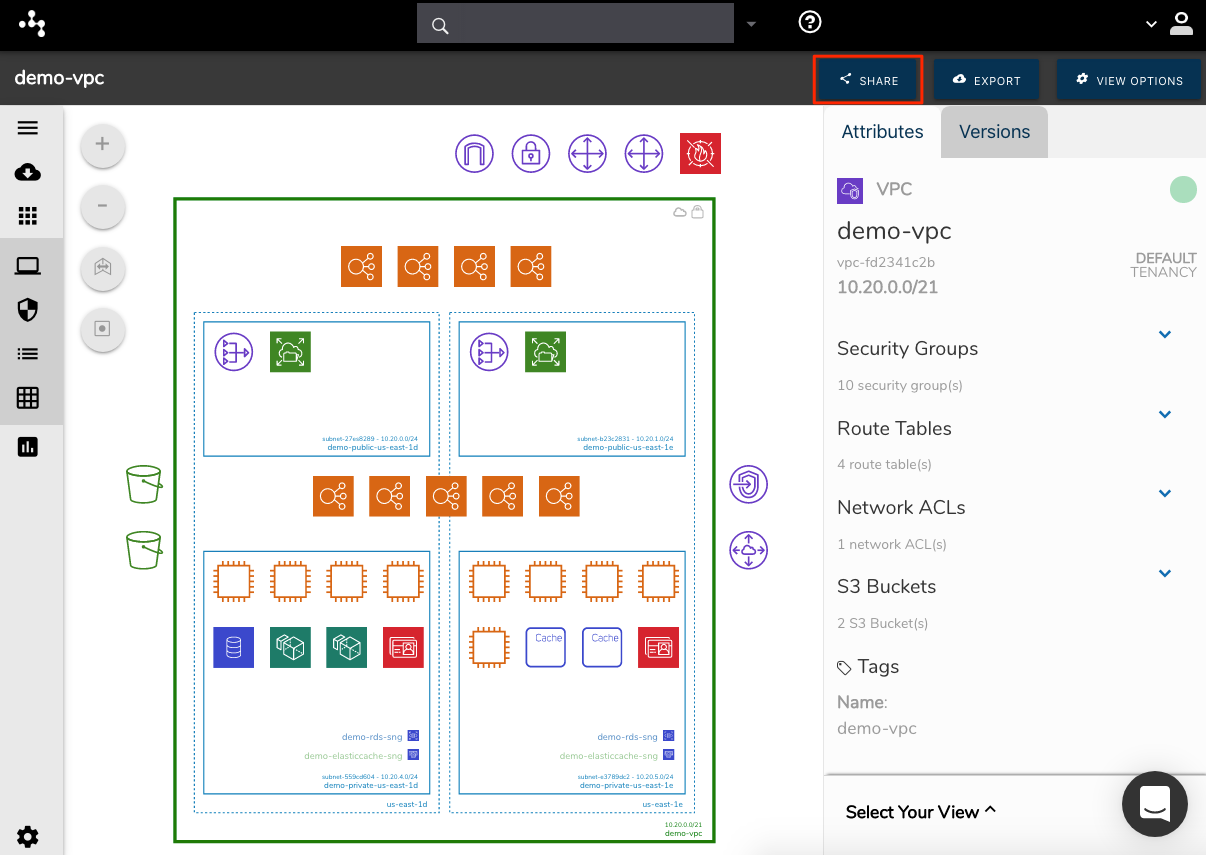 Select the Share button and generate the iframe code snippet.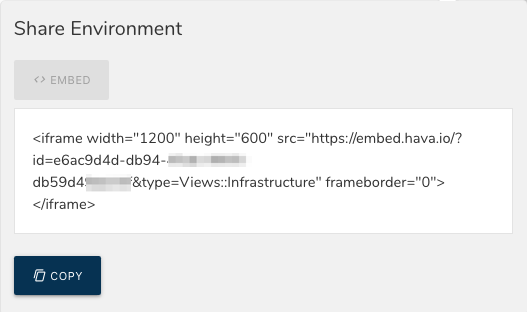 Copy then paste the embed code into any property that supports iframes.
To see an example of the embedded viewer in action, Visit this page​
The use cases for the embedded viewer are many and varied and as long as the target site or application supports iframe embeds then you will be able to embed your fully interactive AWS, GCP and Azure diagrams