When you log into the Hava App, you will arrive at the Environments dashboard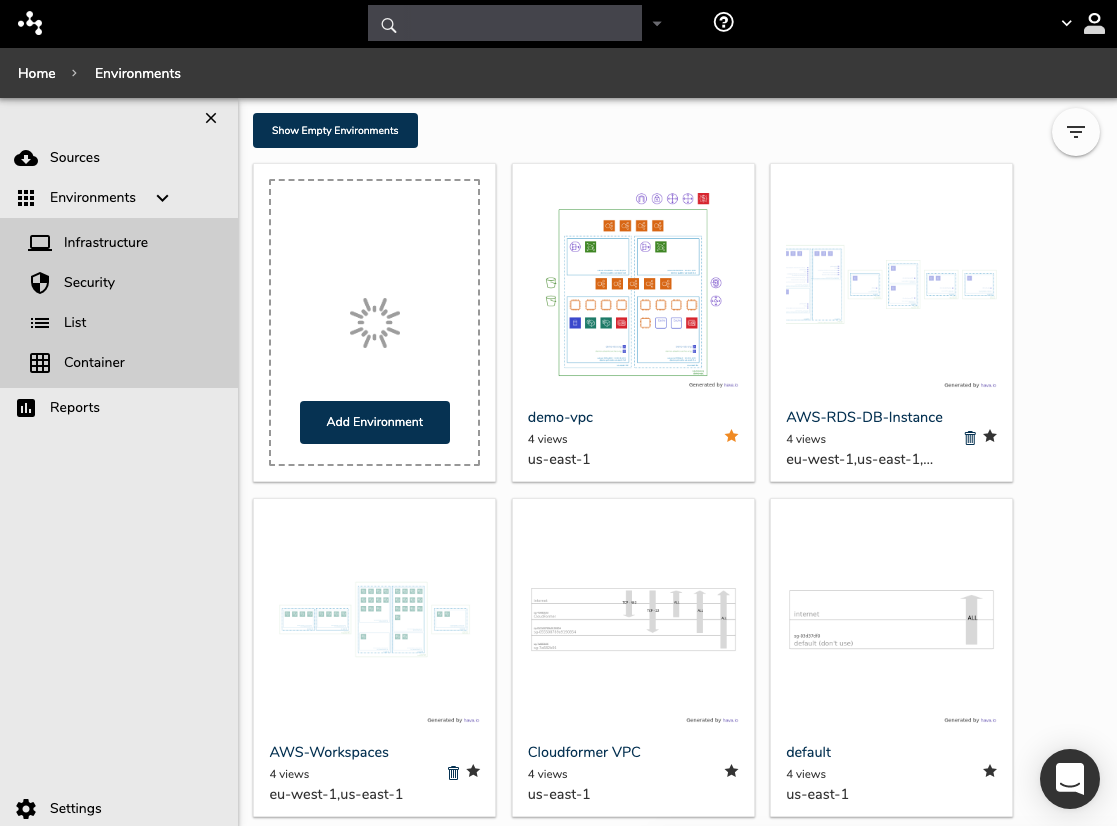 ​
The dashboard shows all of your imported cloud environments, the sources for the imported data, a range of view options, filters, account billing and personal settings.
There is also a tool to build custom environments by selecting a range of data like region, vpc, ip, subnet and so on, to build a custom view of resources across multiple source accounts or platforms. When you build a custom environment, this is automatically synced and changes tracked with version control just like an automatically imported environment.
​
This button toggles whether empty environment tiles are visible or not :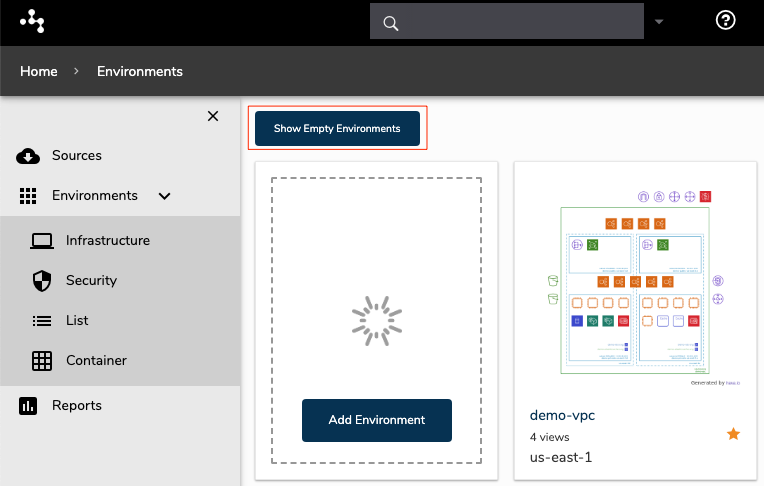 There are several diagram views, like Infrastructure, Container, Security & List. The filter shortcut menu allows you to filter the diagram tiles to show only the environment diagrams that contain data in that view.
This can be utilised by teams only interested in a specific aspect of your environments, for example the security team can select the security views and jump straight into the security diagram for the selected environment.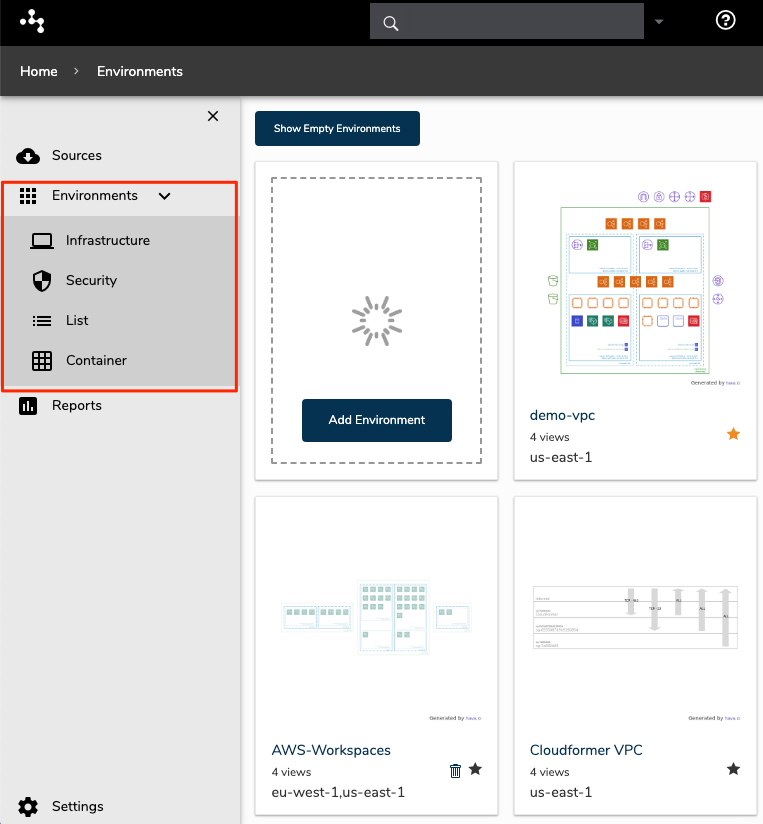 The Filter Environments field allows you to filter the displayed environment tiles based on partial diagram name and/or availability zone. The filter matching is not case sensitive.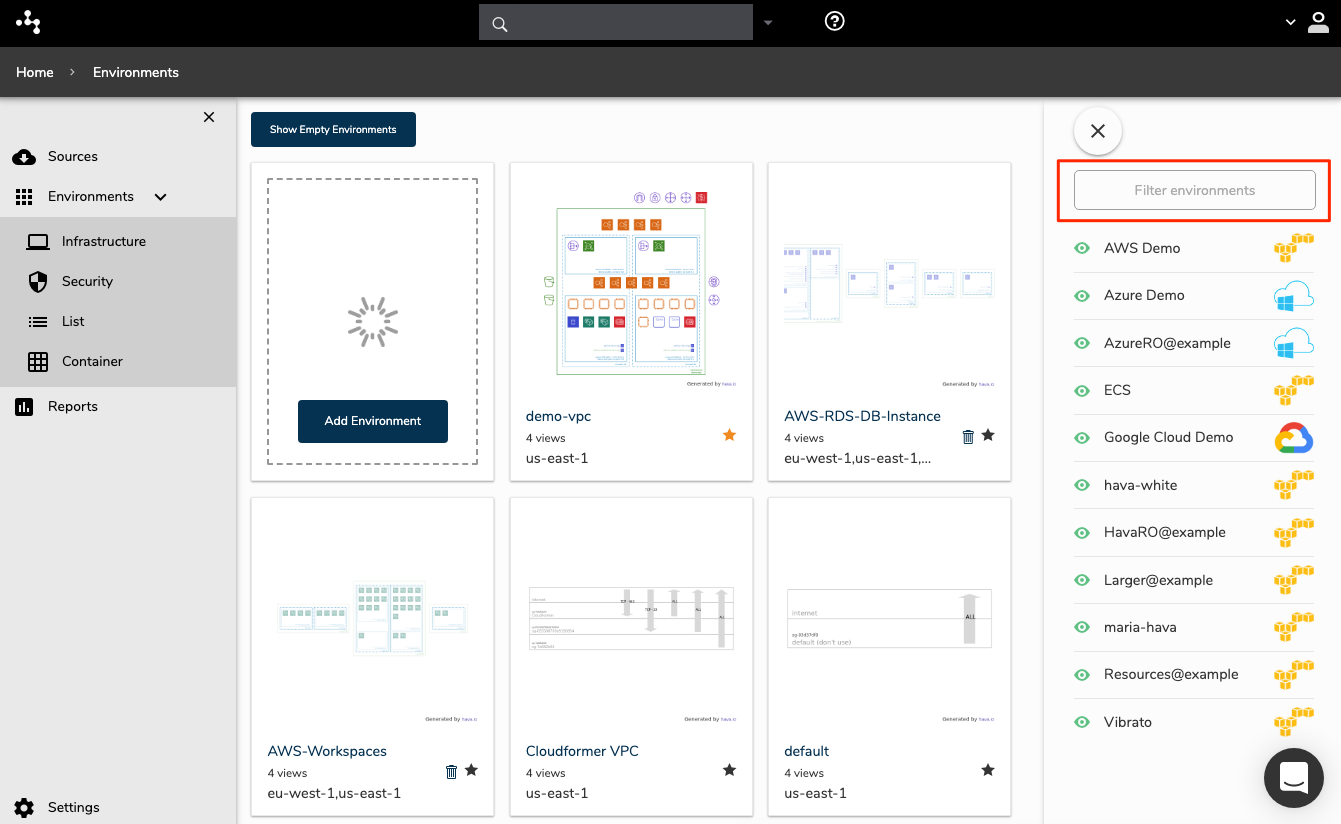 ​
For instance, you could filter your displayed tiles to only show environments hosted in any us-east availability zone by entering "us-east" into the box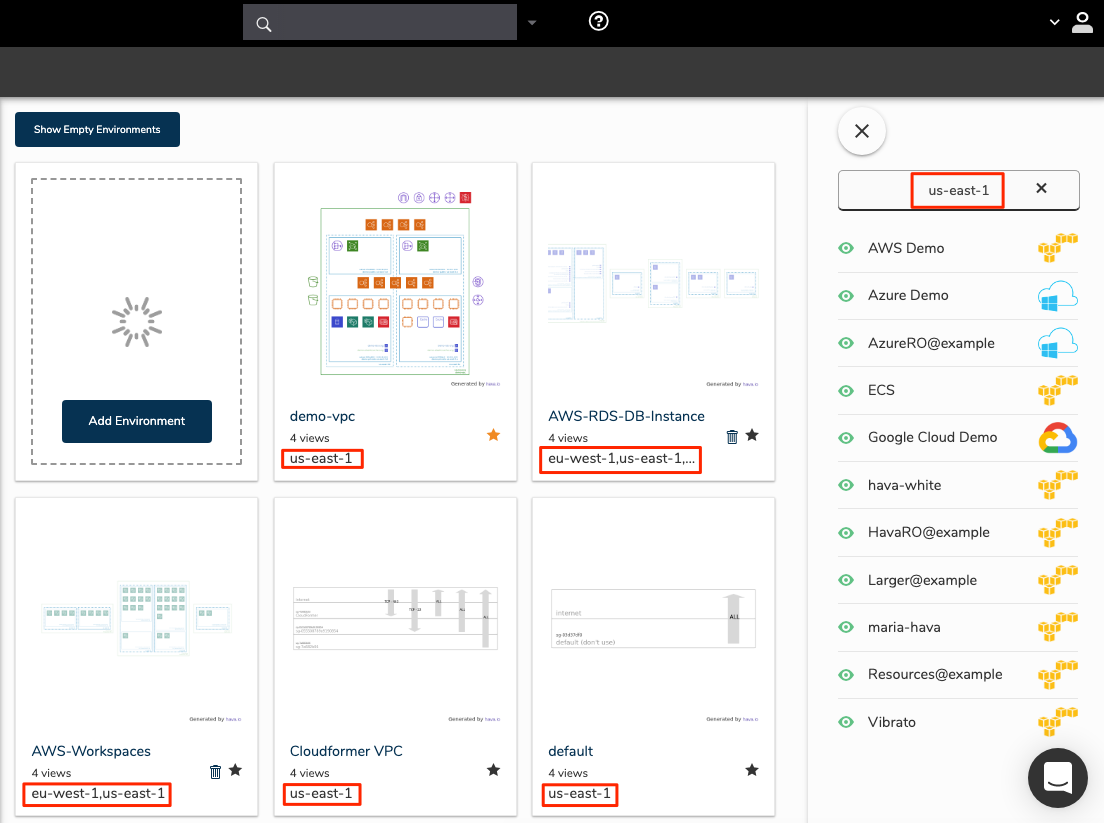 The list of data sources used to create environment diagrams is displayed on the dashboard when selected from the data sources on the left of the dashboard.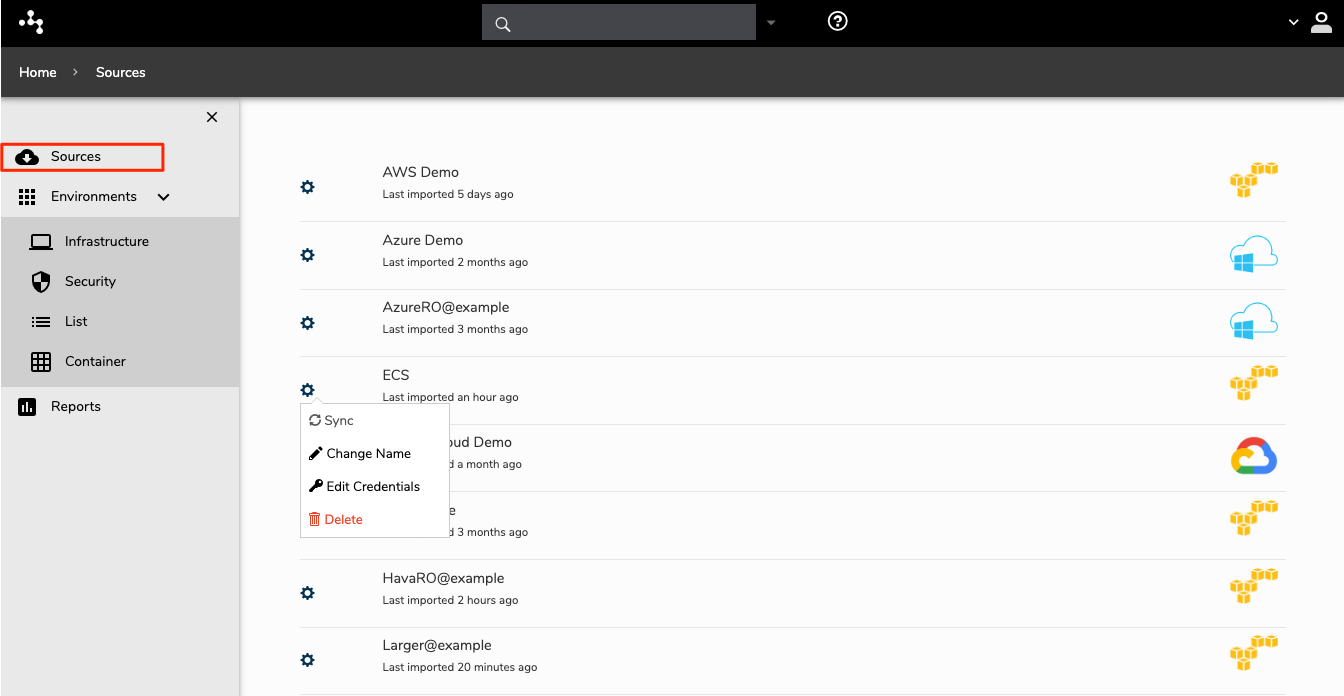 ​
Adjacent to each data source is a cog icon that will allow you to :
Initiate a manual Sync - this option is only visible when no auto sync in queued or in progress
On the right hand filter dialogue yo will also find a list of Cloud Data Sources connected to your Hava account. The Eye Icon adjacent to each provider data source will toggle the visibility of the tiles representing environment diagrams generated from each related data source :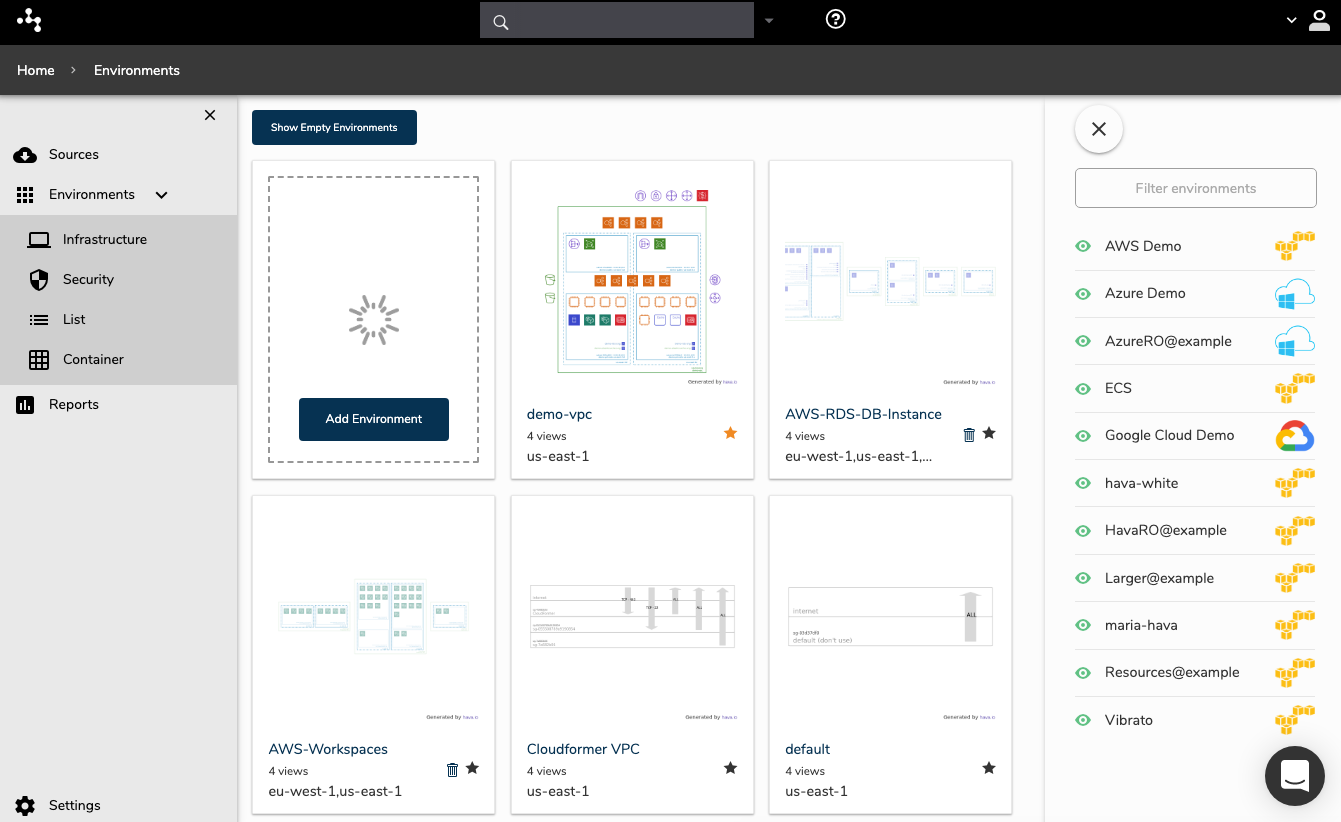 ​
Hava gives you the ability to create custom environments beyond the standard whole of environment import.
This enables you to visualise resources across accounts, data sources or even platforms on the one diagram.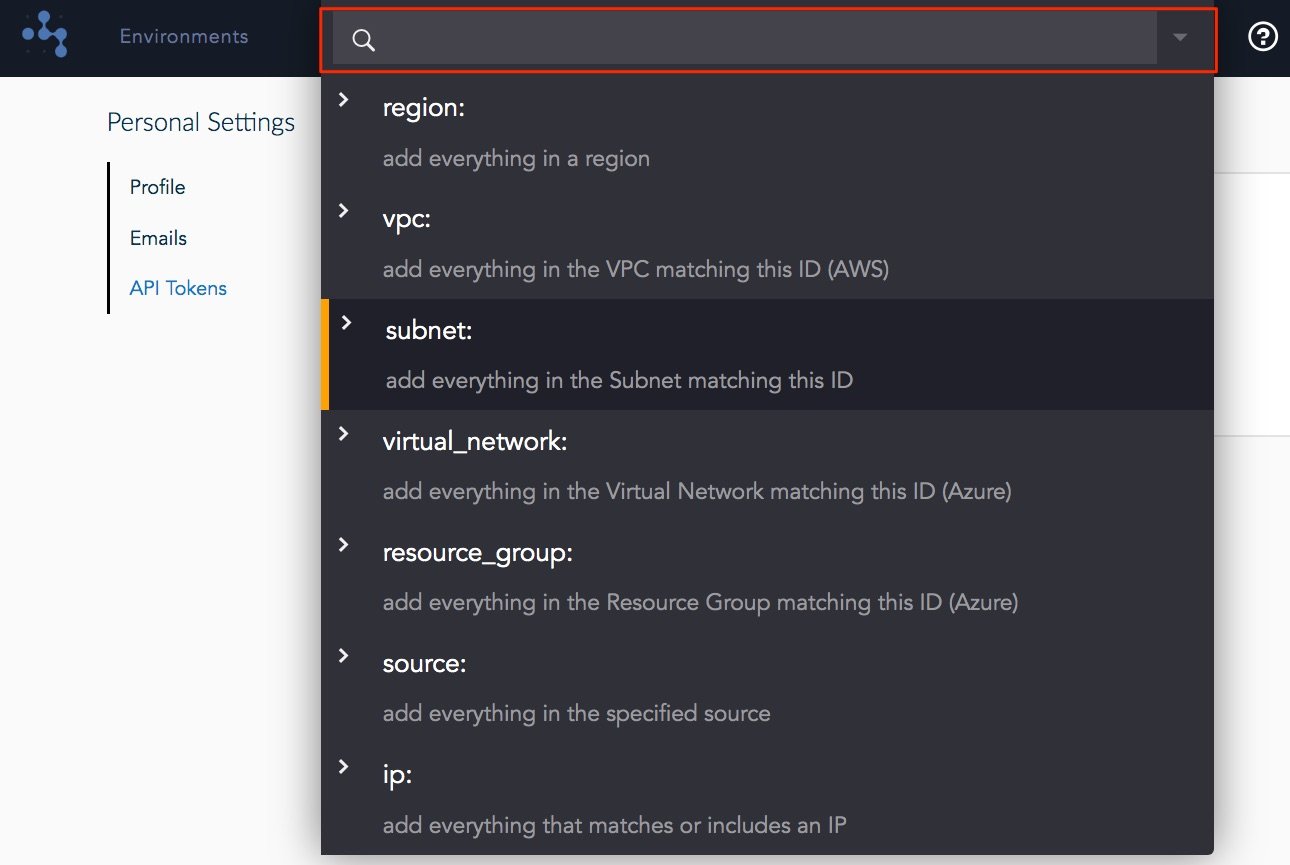 A full walk through how to create custom environments can be found here :
​
Account Settings can be accessed via the 'Settings' menu item cog icon at the bottom left of the screen :
From this menu item you can:
View billing and payment history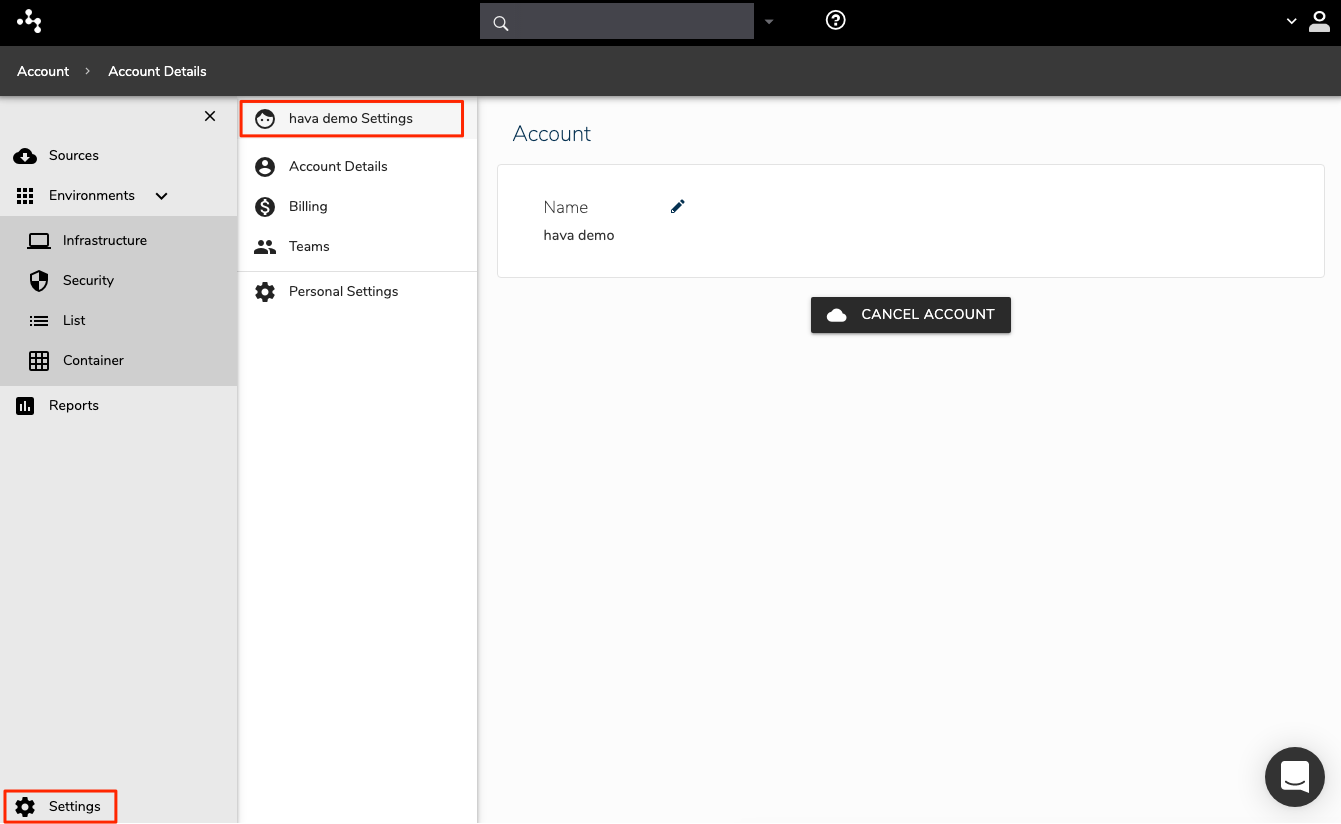 The user settings can be accessed via the top right of your Hava dashboard, or via the account settings menu.
In Personal Settings there are options to :
Add or update email addresses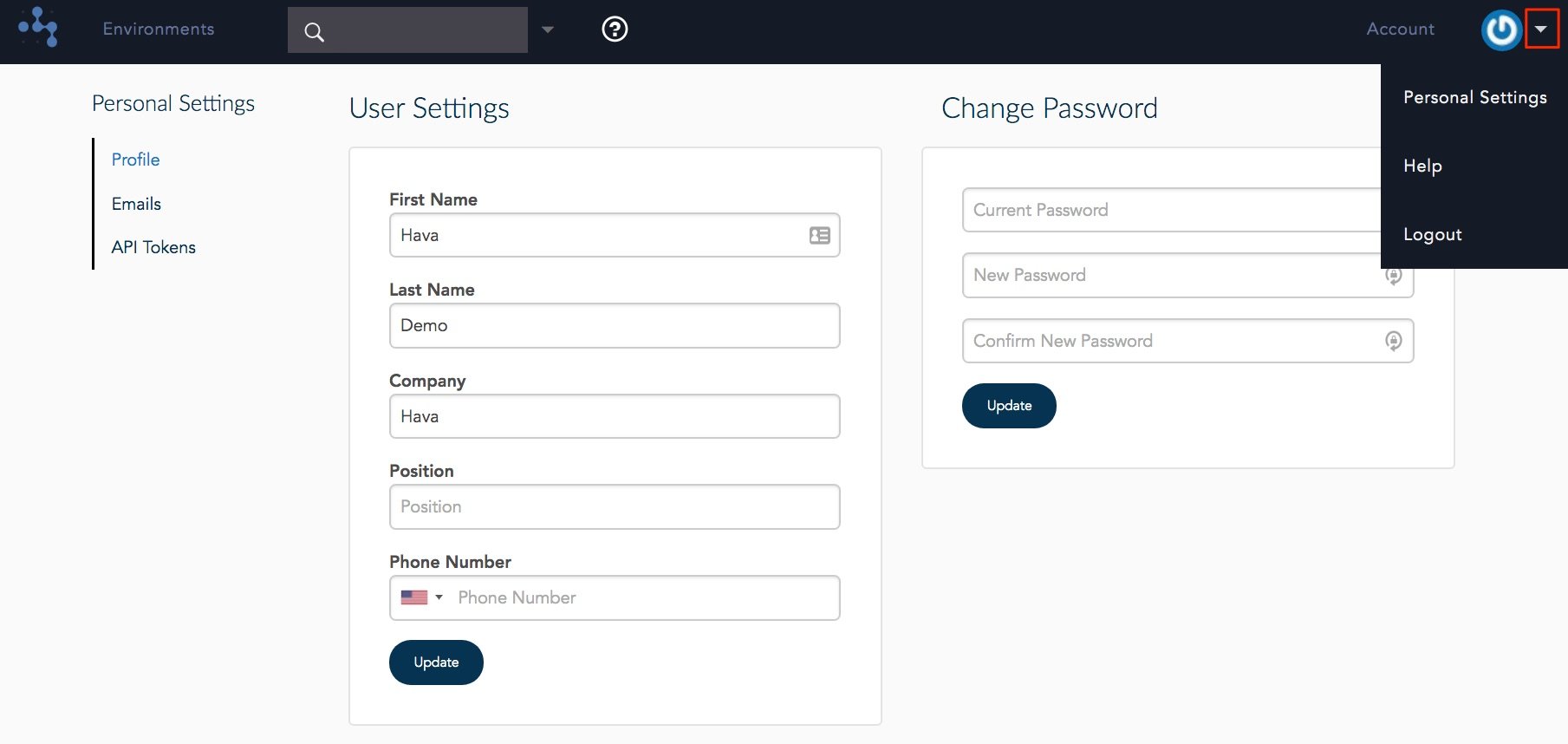 Under "Profile" you can update your personal details and change your account password.
Update Account Email Addresses
The "Emails" option in Personal Settings will allow you to enter additional email addresses to your account and nominate which is one is primary.

API Tokens are also located in Personal Settings.
Click on the 'Display Token" button to reveal your unique API token :